corvis.web
Pictures of my dog Corvis


agility
| Total images: 14 | Date added: 22.05.2004


Corvis started agility training in late 2003, but it didn't really start until his return to Pittsburgh in January. He has trained at Splash & Dash Agility, completing Beginner 1,2; Intermediate; and Begining Gamblers so far. He has started to trial. This is the photoalbum for such things.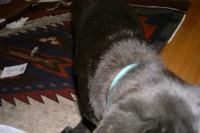 corvis & katy
| Total images: 23 | Date added: 02.04.2004


My dog Corvis and I drove to Vermont. He stayed with my parents' Rhodesian Ridgeback puppy Katy. While staying at a daycare facility, he had a bit of a mishap with a Rottweiler.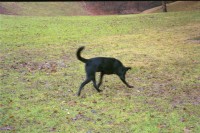 misc
| Total images: 16 | Date added: 22.05.2004